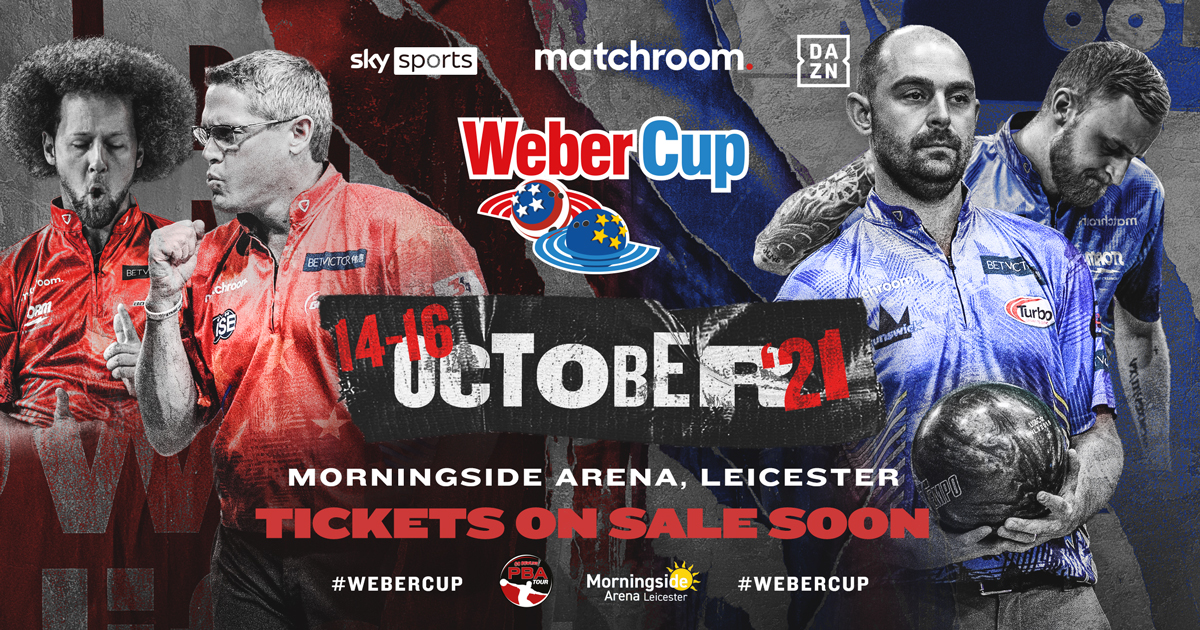 July 28, 2021
Weber Cup 2021 Set For Leicester

The 2021 Weber Cup will be staged at Morningside Arena, Leicester from October 14-16, with tickets on sale soon.
Matchroom Multi Sport are excited to announce that fans will return for the annual transatlantic tenpin tussle after the tournament was staged behind closed doors in 2020.
Full ticket sale details will be available shortly along with team selection info.